The influence of Spanish Rock has had tremendous impact on the U.S. music scene. Lloyd Prins Guitar Company is honored to have the following Latin professional guitarists in our family of players.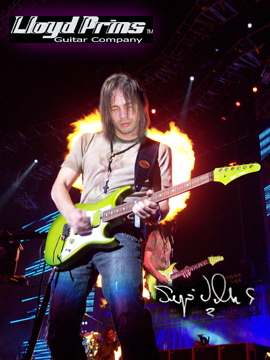 SERGIO VALLIN
Sergio Vallin is the multi-Grammy Award winner guitarist for the band Maná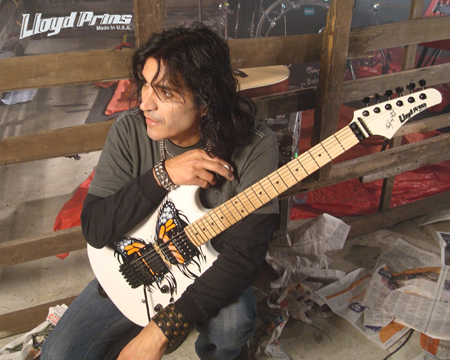 FELIPE STAITI
Felipe Staiti is the original member, lead guitarist for the Argentine band Los Enanitos Verdes. Felipe has earned too many music awards to count over his 35 year career.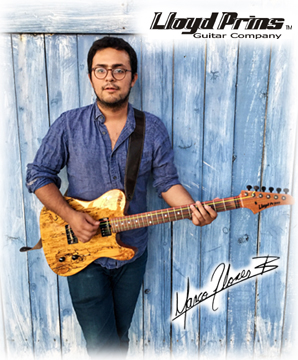 MARKO FLORES
Born is Mexico City, Marko represents the best in the next generation of music professionals. Marko has colaborated with Latin greats including Alejandro Sanz and Grammy Award recipient Armando Avila, and has performed live at the Latin Grammys.
ANGEL REYERO
Angel Reyero is the lead guitarist for the Grammy Award winning band La Quinta Estación. Angel was born in Spain and resides today in Mexico City.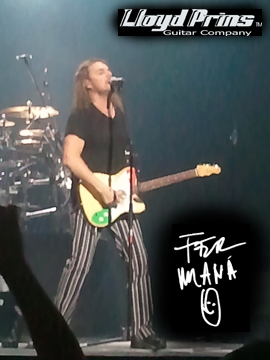 FHER OLVERA
Fher Olvera is the front man and original member of the Mexican Rock Band Maná. With over 30 years touring, Fher has earned multiple Grammy and Latin Grammy awards. Maná is recognized as the most successful Latin musical group of all time and holds concert touring records world-wide including tour records in the U.S.
JUANES
Juan Esteban Aristizábal Vásquez (Juanes) is a Columbian born guitarist. He has sold over 15 million albums world-wide and has received 3 Latin Grammy Awards.